This week, we are emerging from our pandemic bubble and attending our first North American event. We're in Fort Worth, TX at NAEM's EHS+ESG TECH 22 conference.
EHS+ESG TECH is one of my favorite events of the year, and not just for the opportunity to connect with our clients, partners, and peers. What draws me in each year is the agenda. This event is dedicated to methods to improve EHS management and compliance, data collection and reporting, and ways to optimize software and technology. The technology software focus is of particular interest because it is continuously evolving and improving.  With everything shared here, I often catch myself reflecting on my time as an EHS professional and think about how much easier my job could've been with what is available now.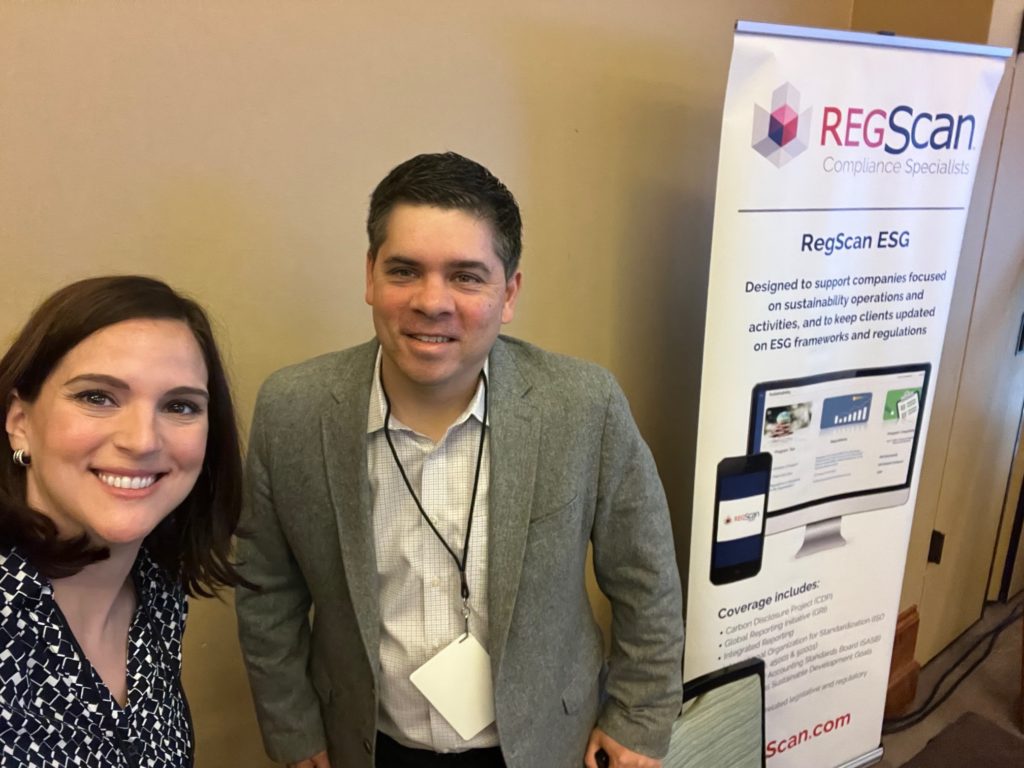 The pandemic made nearly every department in each workplace rely more heavily on technology, and EHS and ESG departments are no different. EHS professionals now must keep up with technological developments to keep their programs running smoothly. This in addition to managing regulatory changes in the EHS and ESG space, sustainability reporting, auditing and everything else on their plate. But there is so much time and compliance assurance to gain by better understanding and utilizing the software and resources available.
I am always inspired by the speakers, partners, attendees, and our host (NAEM) for their forward leaning approach to EHS and ESG, and I am particularly grateful to those here who trust us to support them in their world class EHS and ESG efforts. We're happy to be back on the road to see everyone in person, and hope to see you at an upcoming (in person or virtual) event soon!
About the author
Jennifer leads business development for RegScan in North America. She found herself working in EHS technology after twelve years as an EHS professional supporting construction and facilities operations. Jennifer's version of purgatory is filled with CFR books, highlighters, and a frozen Excel spreadsheet.