Legislation and regulations from around the globe
RegScan's team of EHS experts researches and maintains legal registers to keep you up to date on legislation and regulations across the globe. RegScan currently maintains over 270 jurisdictions and associated regions in this format and can develop additional countries/regions as needed.
RegScan provides a list of legislation for Health, Safety, Environment, Transportation and associated areas. This list of legislation creates the foundation for our RegScan Legal Registers. Each piece of legislation includes a summary, guidance information, amendment history, links to full text, and reference links. Additionally, within the RegScan Legal Register you will find the list of extracted text, requirements, and audit questions associated with the legislation you are viewing.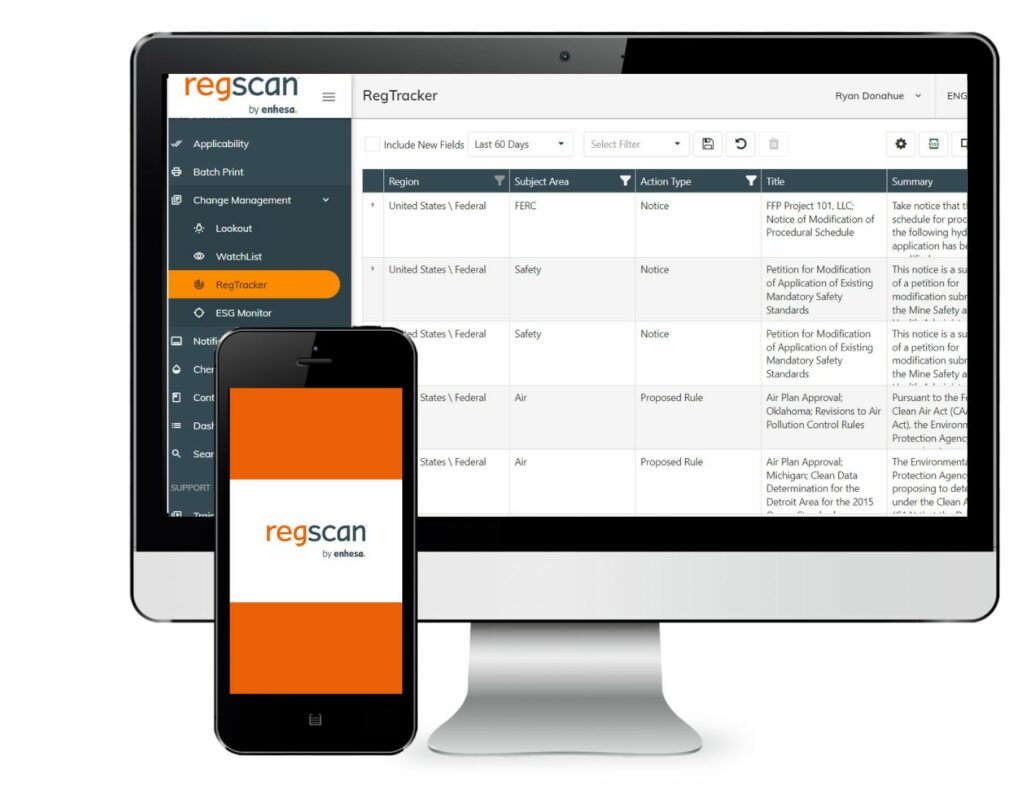 Some of the topical areas* covered within the RegScan Legal Register include:
Air
Water
Waste
Product Stewardship
Environmental Protection
Occupational Health
Equipment Safety
Personal Safety
Emergency Response
Fire Protection
Electrical Safety
Marine
Hazardous Substances
Construction
Transportation
Security
Process Safety
Labor Standards
RegScan Legal Registers include coverage of over 100 global jurisdictions, including the EU, Canada, Mexico, China, and Australia, with additional coverage across South America, Asia, the Middle East, and Africa.
To learn more about RegScan's regulatory content, sign-up for a free demonstration. The team at RegScan will show you how our services can help you stay up-to-date on your EHS compliance obligations.