It's been a strange 2020 and 2021 for many companies and their workers. A global pandemic will do that. For many businesses, employees working from home was a dominant theme in 2020 and even throughout most of 2021 so far. With the approval of vaccines across the globe in early 2021 and now the rollout of vaccine mandates in many countries, its feels like the world is starting to turn a corner.
For RegScan, a normal part of our year typically includes sponsoring and attending plenty of conferences in the US and across the globe. Since March of 2020, we have stuck to virtual events instead of attending events in person. Until now.
Our CEO Ned Ertel took back to the road in the last few months. First stop: the A+A Trade Fair in Dusseldorf in October, one of the leading International Trade Fairs for Safety, Security and Health at Work. It was great to connect with a few clients and prospects, in addition to talking more about our new ESG Monitor and the latest RegScan FLEX enhancements.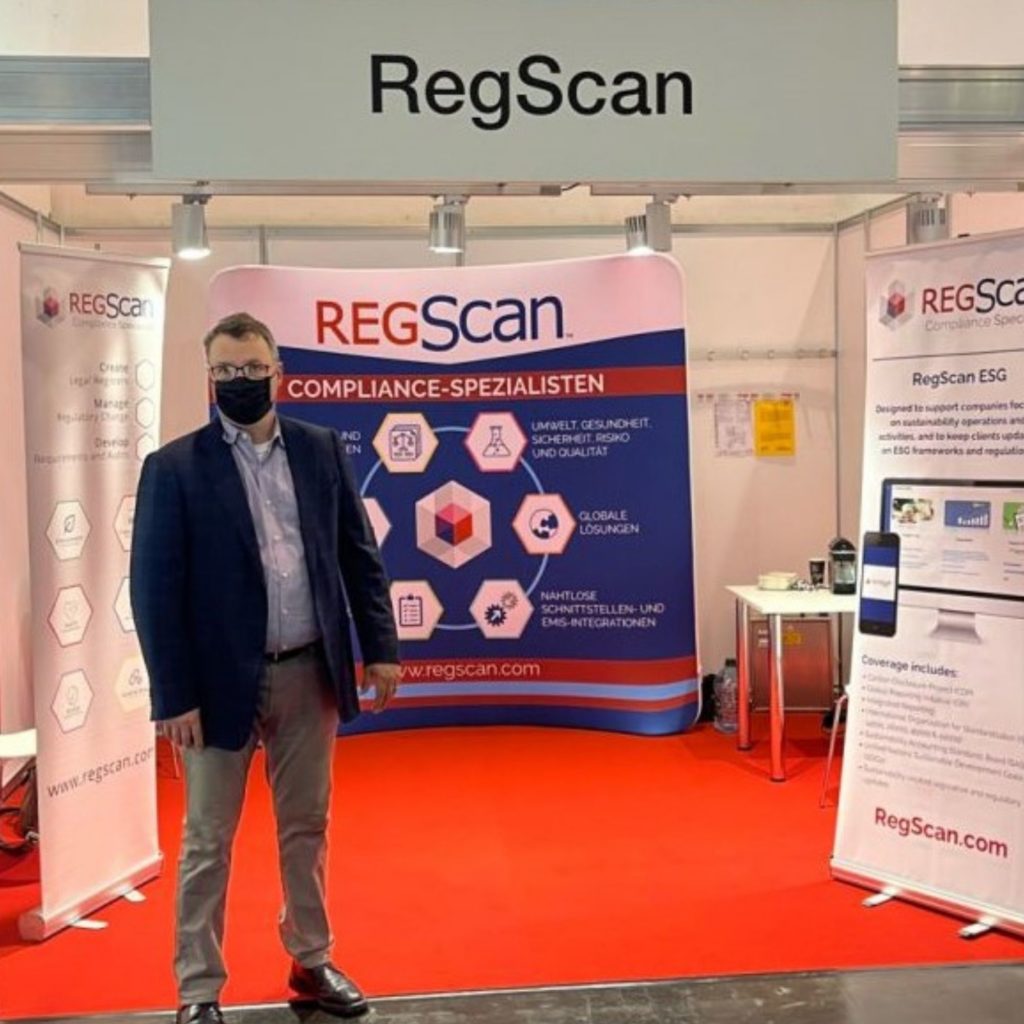 Then just this week, Ned attended EHS Congress 2021 in Berlin. It was a great chance to connect with our partners and share what we've been hearing from customers: the growing importance of sustainability reporting in their businesses, top concerns around new regulations in 2021, and positive feedback on our new RegScan FLEX platform.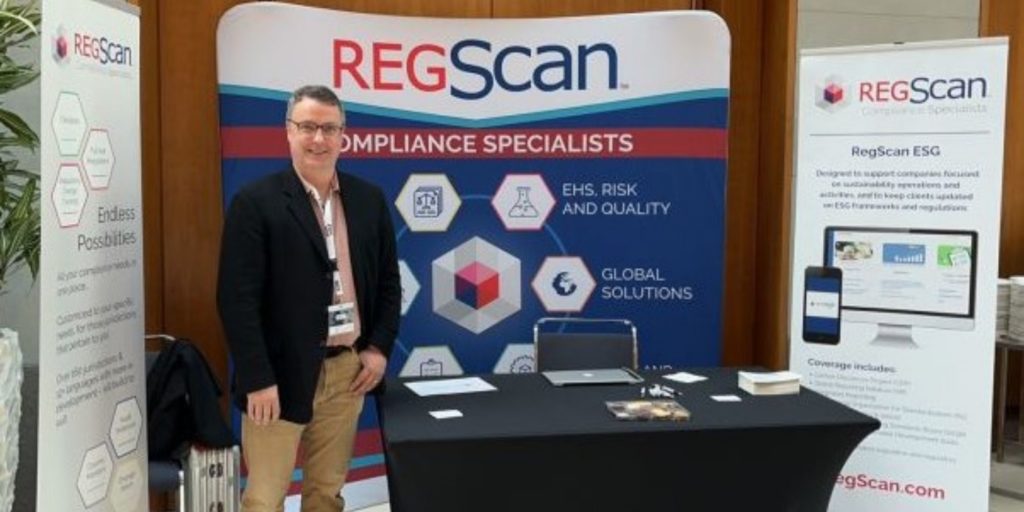 As RegScan looks ahead to 2022, we look forward to being back on the road: at the user conferences for our partners and the events where our clients congregate to hear about the latest EHS trends. We'll see you there!