Coverage for all 50 states across major categories
RegScan guidance documents and forms give companies the full-text coverage/primary source for key US state regulations. Guidance documents and forms are provided in PDF format for all 50 states, DC, and several key US territories. The PDF documents are searchable via the RegScan FLEX platform, so users will always be able to find the content they're looking for.
RegScan guidance documents and forms cover various topics within seven main categories:
Air
EHS Management
Emergency Planning & Response
HazMat and Chemicals
Health and Safety
Waste
Water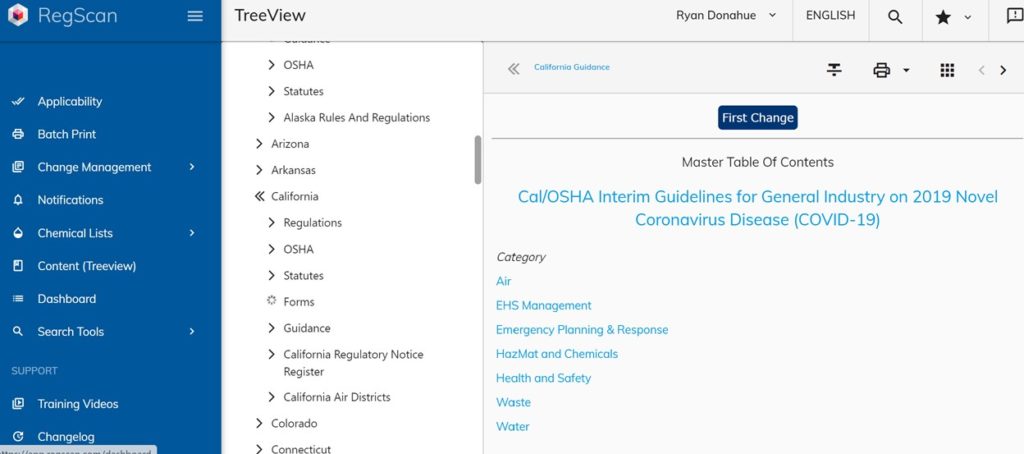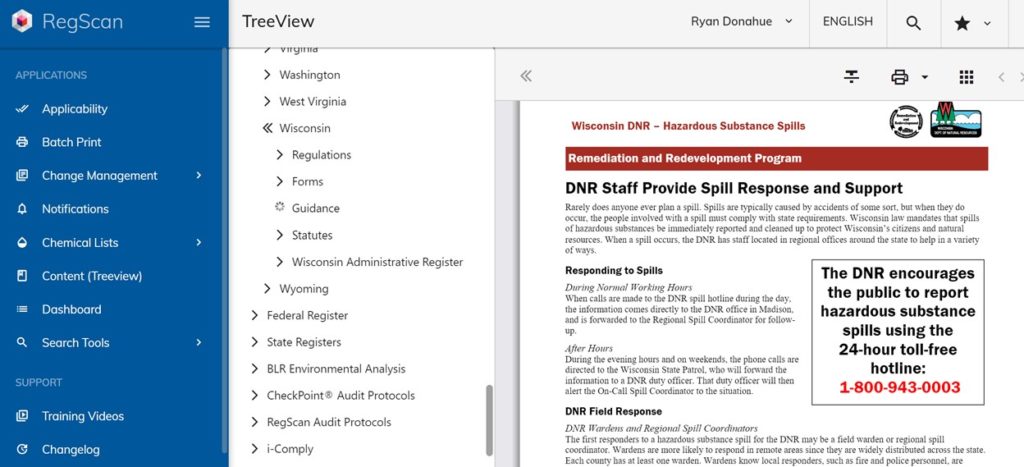 RegScan provides over 10,000 state forms and guidance across those categories, a collection unmatched by any other EHS content provider in the industry. Frequency of changes depends on the state. These forms and guidance are updated on a quarterly basis by our team of editors and experts on the RegScan FLEX platform. User can be notified via WatchList of changes to either collection for any state.
Interested in learning more about RegScan guidance documents and forms? Schedule a complimentary demonstration of RegScan FLEX by completing the Schedule a Demo form.