WatchList Email Inbox Alerts
---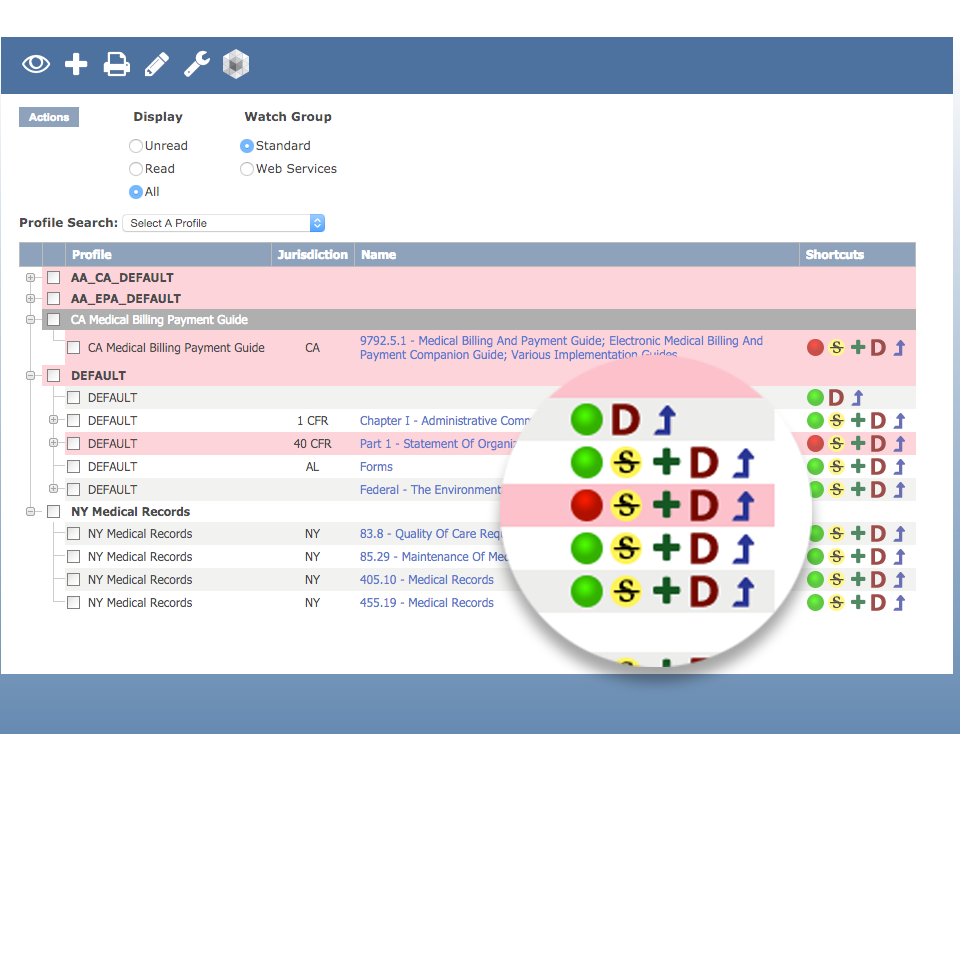 What is WatchList?
My WatchList is a custom regulatory change management tool that allows you to monitor change at various levels of detail. It gives you quick access to only the information you need, while providing you with a clear record of what you have and haven't reviewed.
My WatchList is a standard feature on any RegScan One package, along with its companion change management tool, LookOut. Recently redesigned versions of both programs offer even more user-friendly features.
With improved selection, you can quickly access the information you need while ignoring information you're not concerned with.
My WatchList has three easy-to-read lists, titled "Read," "Unread," and "All." Instantly know which regulations have changed – right down to the subpart – just by viewing your homepage. Anything that's different will be highlighted in pink.
My WatchList is also the easiest way for a Web Services user to build a custom regulatory register, which RegScan will automatically export to your management system.