Manage spill reporting and clean-up requirements
When spills occur on your watch, you need resources to help you figure out what's next. What are the reporting requirements? What actions are needed when it comes to clean-up? Do I have the right contact information for the regulatory agency for that jurisdiction?
RegScan's NEW Spill Guide gives you the resources your organization needs to handle spills whenever they occur. And what to do next.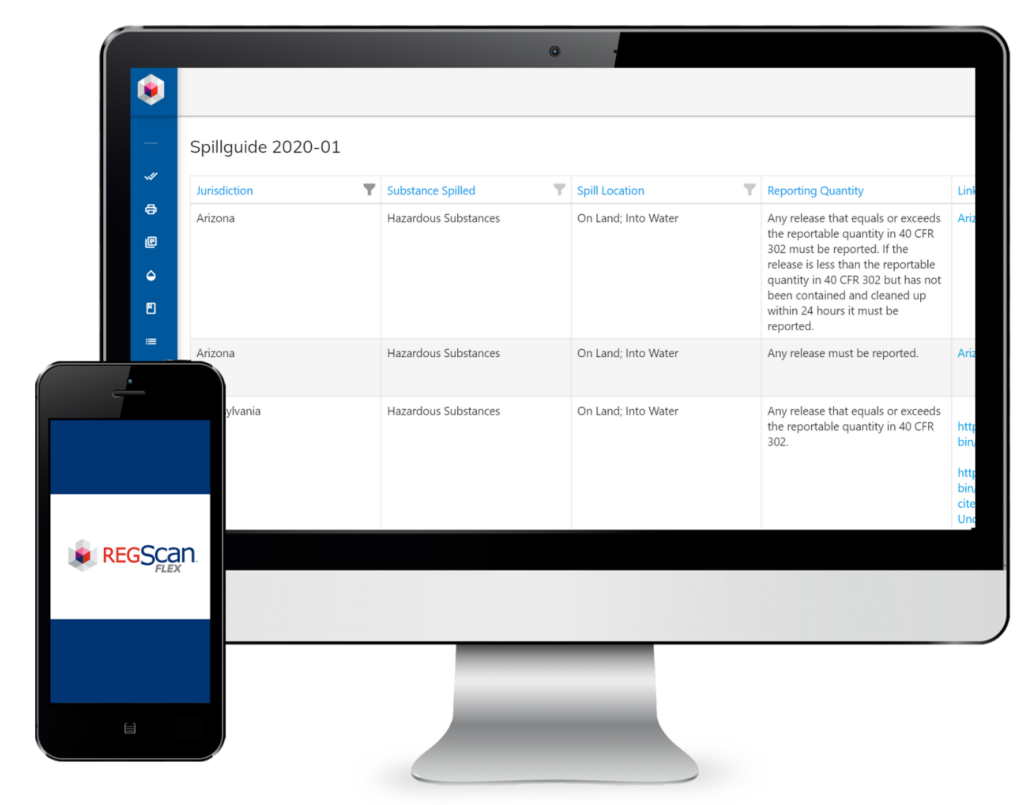 For each jurisdiction, Spill Guide gives you guidance for:
Substance spilled
Spill location
Reporting quantity
Link to relevant regulations
Administrative agency
Appropriate contact information for that jurisdiction
Customized Support
RegScan's Spill Guide allows customers to filter by jurisdiction, substance spilled, and spill location, so you can find what you're looking for quickly and easily. Information in Spill Guide is easily exported in Excel format.
To learn more about RegScan's Spill Guide, sign-up for a free demonstration. The team at RegScan will show you how our services can help you stay up-to-date on your EHS compliance obligations.