Get crucial regulatory updates from across the globe and clear analysis on what they mean for EH&S professionals.
Published monthly and authored by environmental lawyers, the RegScan Country Monitor covers the same topical areas as our global legal registers and audit protocols. Coverage of over 200 jurisdictions across the globe is customizable based of the needs of each customer. Our globetrotting experts review multiple sources for crucial regulatory developments and provide clear analysis on what they REALLY mean for EH&S professionals.
Since the RegScan Country Monitor is fully integrated with the LookOut™ Alert service, subscribers can set up keyword-based queries by topic and jurisdiction – and have the change notifications pushed directly to their inboxes. Both final and proposed rules are covered.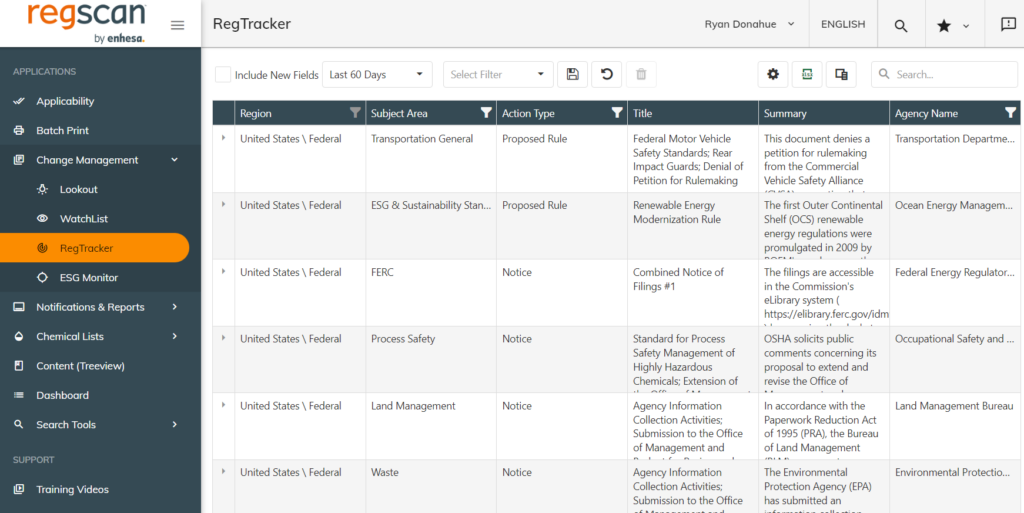 Features of Country Monitors:
Content obtained from local agency/authority
Proposed, notice, and final rules
Search and monitor 18 topical areas
Monitoring for Europe, Asia, North America, Latin America, Oceania, and Africa
Authored by Environmental Lawyers
Online content and offline PDF
Affordable subscription packages are currently available for many countries from every corner of the globe. Contact RegScan for more information.