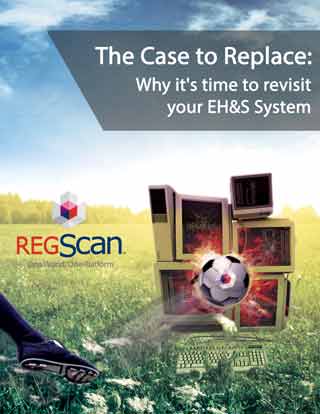 We've heard all the arguments before, more than a few times. What you're doing right now might be working TODAY, but what about tomorrow? And what about next year, when you open your very first facility in Germany? Are you confident that you understand the requirements, and that you're reporting to the proper regulatory bodies?
And let's not forget that the Germany plant expands your reach into its sixth jurisdiction. Now you are simultaneously responsible for facilities in the U.S., Canada, Mexico, France, Germany and the U.K. Do you really want to deal with six different systems?
How do you keep track of all the different reports you have to file with the 30 different agencies you deal with? How many spreadsheets can you really look at before you start to lose your mind? How many content providers do you need to stay abreast of all the requirements for all your global facilities? How much is this costing you? What if you could streamline the process?
You can, and we can help. To learn how, fill out the form to get a FREE copy emailed to you. Multiple languages are available.