Audit protocols written by and for the Energy community
The CheckPoint® Audit System integrates the renowned Checkpoint® audit protocols, written by and for the energy community, with an easy to use Internet based compliance system. It enhances the power of audit professionals to do their jobs.
The system also provides a firm regulatory foundation to ensure that regulatory drivers guide the audit process. Auditing represents both a process and a workflow — a process that is as varied as the activities and facilities being audited. Auditing is not just about protocols; it is about supporting the audit process.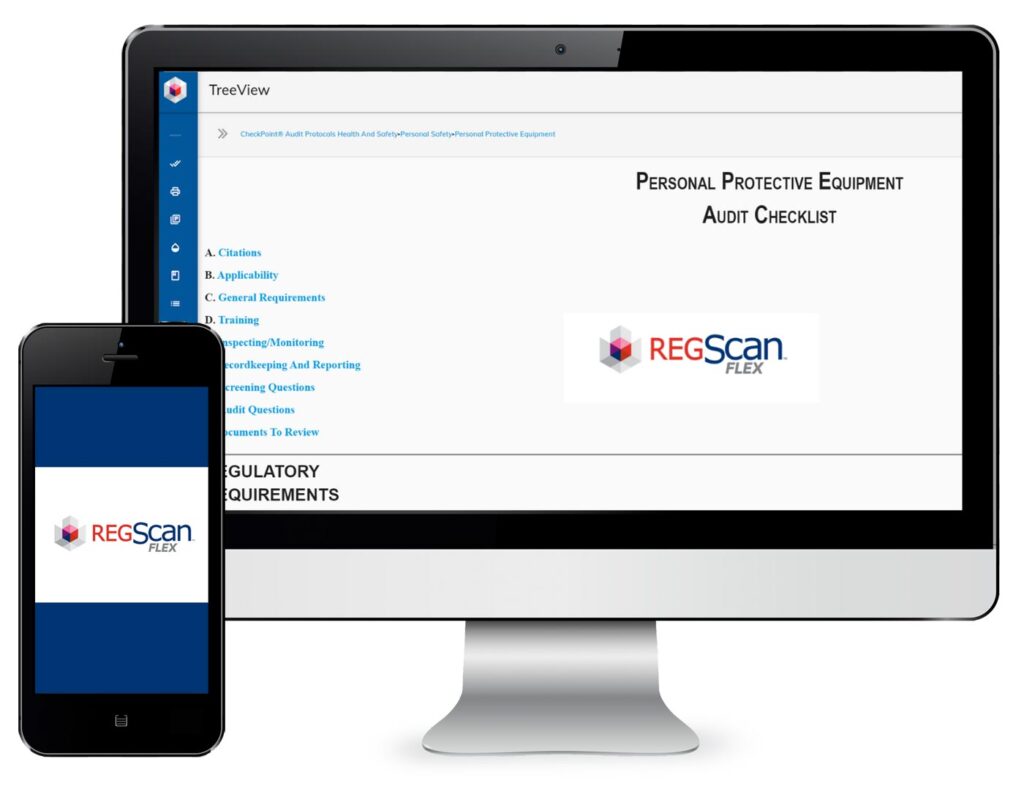 From design of the questions, to conducting the audit, to the documentation of findings, and verification of corrective actions… the CheckPoint® Audit System has you covered.
To learn more about RegScan FLEX and the CheckPoint® Audit System, sign-up for a free demonstration. The team at RegScan will show you how our services can help you stay up to date on your EHS compliance obligations.