More easily review your safety program
Inspection Checklists provide an easy method to review your safety program by experienced, junior or non-EHS professionals. RegScan's inspection checklists incorporate regulatory requirements, consensus standards and industry best practices.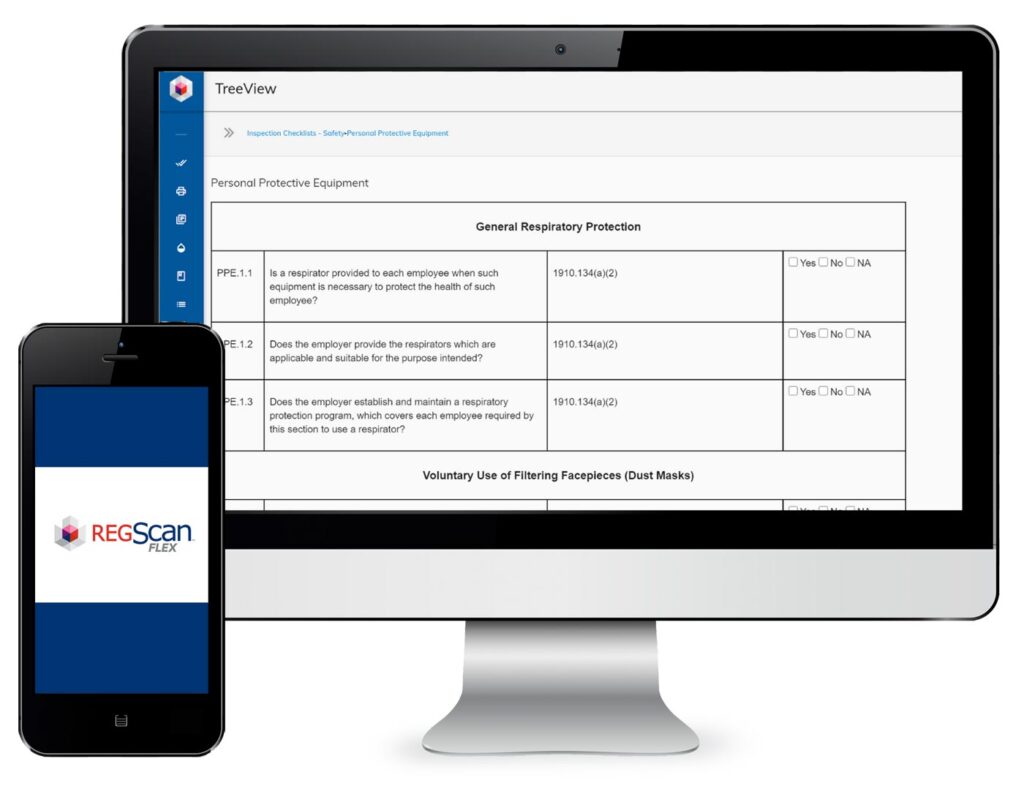 RegScan's safety inspection checklists cover the following topical areas:
AED
Aerial Devices
Confined Spaces
Cranes
Drench Showers
Emergency Showers
Excavations
Eyewash Stations
First Aid / Medical
Forklifts
Hand & Power Tools
Hoists
Ladders
Mechanical Power Transmission
PPE
Portable Fire Extinguishers
Saws
Scaffolds
SCBA
Signs & Barricades
Slings
To learn more about Inspection Checklists, sign-up for a free demonstration. The team at RegScan will show you how our services can help you stay up to date on your EHS compliance obligations.