Understanding compliance & risk factors for your business
i-Comply Checklists™ represents a resource that allows companies to understand and characterize compliance and risk factors across their corporate footprint more easily. The checklists and reviews are designed to supplement the Corporate EH&S plans. Being topically grouped they allow the reviewer to focus on simple questions: Do I do this process? Do I have this equipment?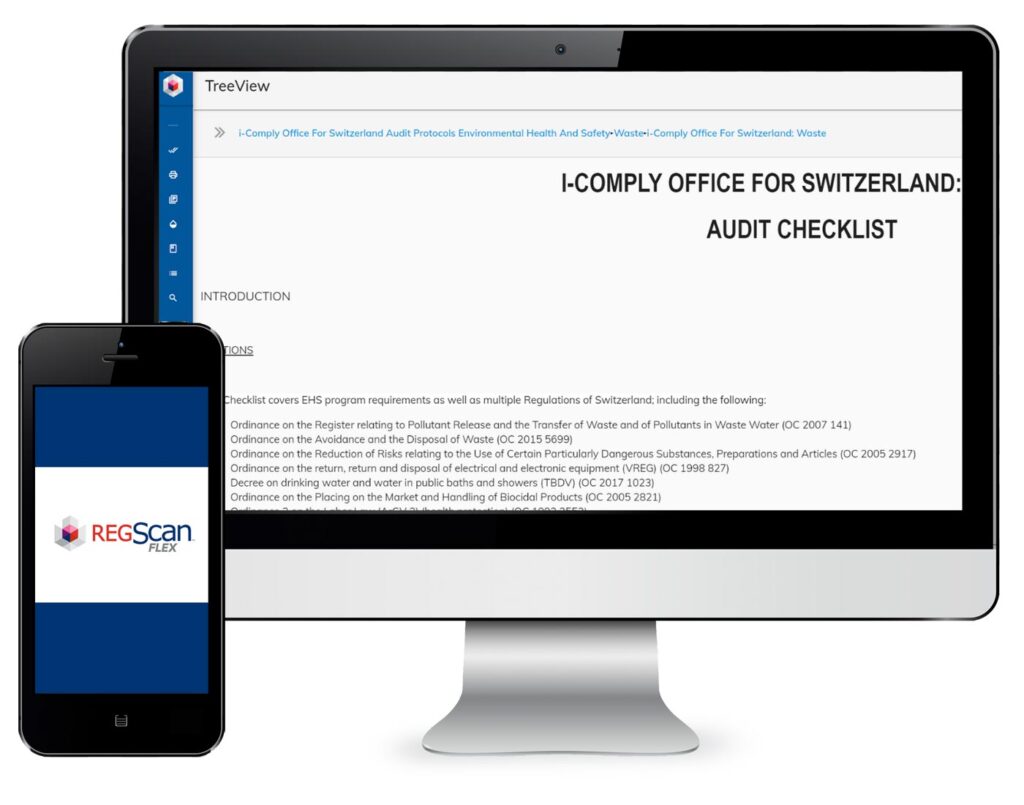 Referencing regulatory requirements, consensus standards, and industry best practices, i-Comply Checklists™ cover the following subject areas:
Alarm Systems
Chemical Safety
Data Centers
EHS Program
Electrical Safety
Emergency Egress
Emergency Planning
Employee Training
Employee Travel
Ergonomics
Fire Safety
General EHS
Hazardous Materials
Housekeeping
Indoor Air Quality
Injuries and Illnesses
Medical Emergencies
Safety Team
Sanitation
Slip, Trip, Fall
Waste Management
Workplace Assessments
i-Comply checklists are customizable using RegScan's applicability tools. Each profile can be exported to Excel, PDF, XML, or shared with other users on the account. Clients can also monitor final rule changes using My Watchlist.
i-Comply+ Checklists™ support EHS compliance with coverage of traditional risks in retail spaces, warehouses, and service centers across the globe. Written in plain business English, i-Comply+ checklists contain easy to understand questions and guidance. Checklists include links to legislation and regulations.
iComply Retail, Warehouse and Service Centers
iComply Home Office Rules
To learn more about iComply Checklists, sign-up for a free demonstration. The team at RegScan will show you how our services can help you stay up to date on your EHS compliance obligations.