Audit Integration with the Applicability Feature
Current information and seamless integration with your RegScan FLEX subscription.
RegScan users can filter their checklists with the Audit Applicability tool. After the custom profile is created and exported to My WatchList, it is automatically monitored for changes. Create as many profiles as necessary to manage compliance at multiple facilities in multiple locations.
U.S. Team Guides cover several topical areas, and with the Audit Applicability feature you can quickly and easily skip over the topics that don't apply to you.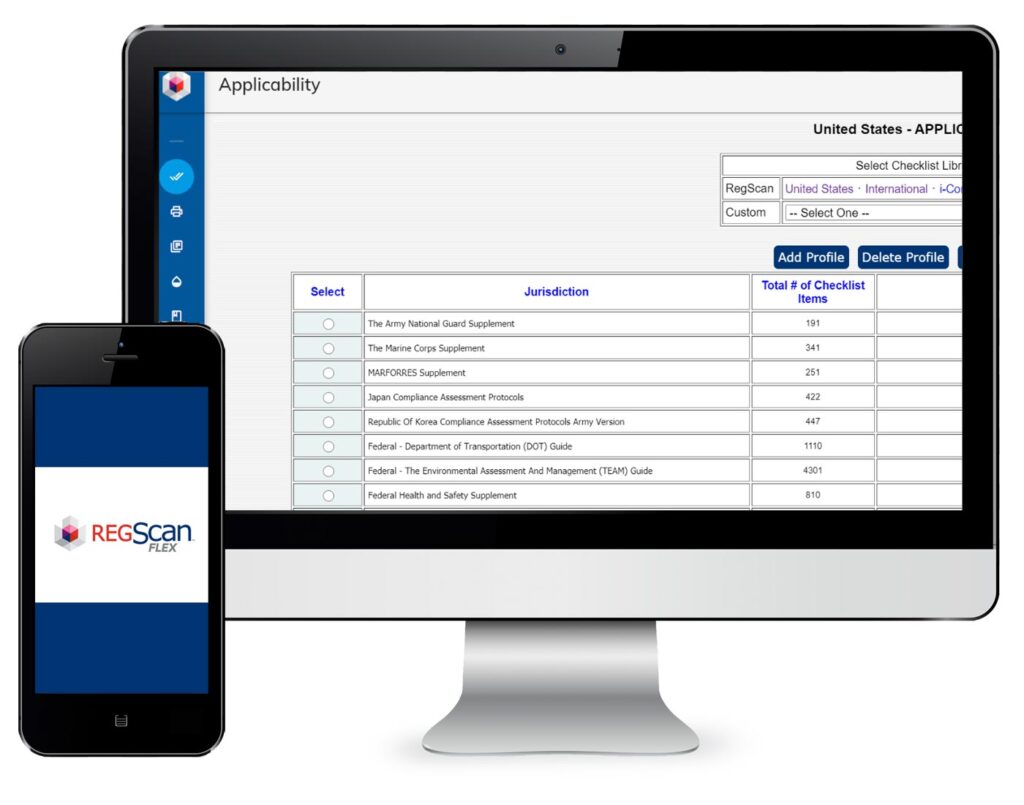 Schedule a Demo today
To learn more about RegScan FLEX and Audit Applicability, sign-up for a free demonstration. The team at RegScan will show you how our services can help you stay up to date on your EHS compliance obligations.