Coverage of EHS regulations for over 250 jurisdictions worldwide 
Stay current on day-to-day regulatory changes across the globe to help your business stay in compliance. RegScan provides access to full-text regulations for over 250 jurisdictions worldwide.
Regions Covered
US (federal & state)
Asia
Mexico (federal & state)
South America
EU
Canada (federal & provincial)
Australia
Africa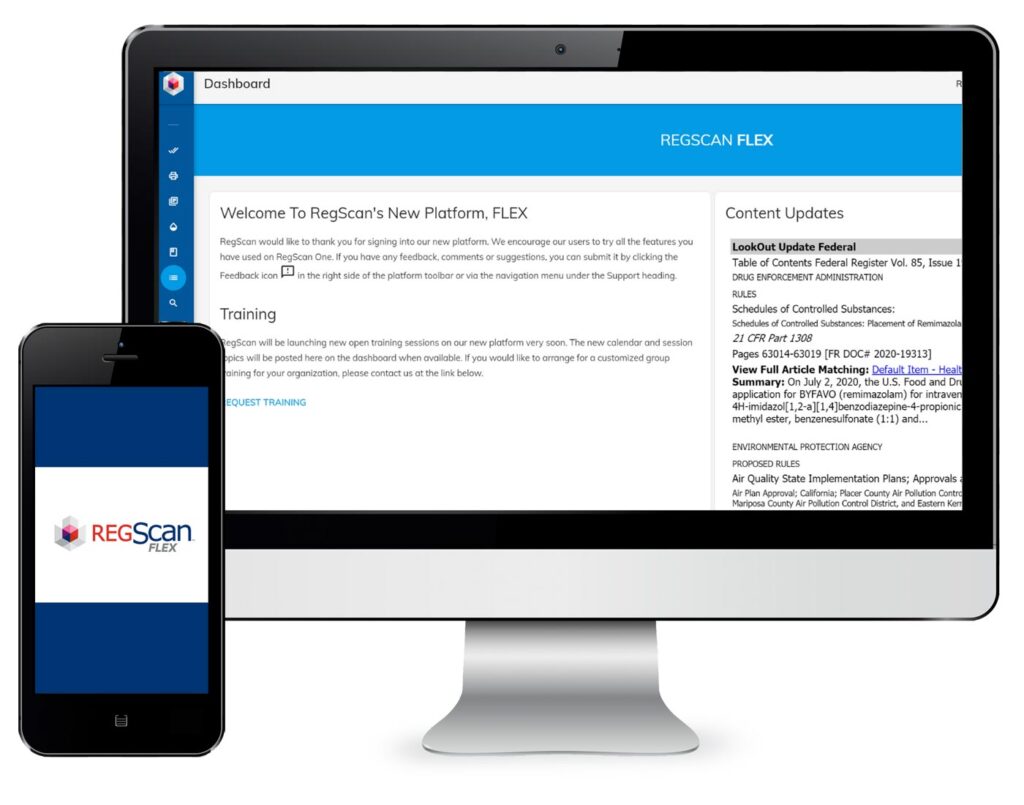 RegScan provides access to full text regulations in a variety of ways and replicates the full text regulations directly on its platform. RegScan prides itself on its current-to-the-day regulations, keeping you in-the-know and helping you stay in compliance.
EHS legislation by Country
Full text available via link to government website or directly in RegScan platform
Frequent updates
Multiple languages
Summaries and amendment history
All regulatory content is incorporated into our monitoring solutions, including Lookout, My Watchlist, and Strikethrough.
RegScan provides the US Federal Register with daily updates and the US State Registers with updates as they are published. US Federal and State Register content includes:
All 50 Federal CFR titles
HSE, Transportation, Health Care, and Agriculture Regulations for all 50 states
State-level EHS regulations for all states, DC, PR, and Guam
Select municipal regulations (e.g. California Air Districts)
US Federal and State EHS guidance documents (including but not limited to forms, fact sheets, guidance, and bulletins)
Full-text health, safety & environmental regulations for Canada, Mexico and the European Union contain all the essential rules that affect your daily operations. Fully searchable allowing you to have the most in-depth access to the information you need to make sure your facilities are in compliance.
Canada
Full-text regulations, legal registers, and proposed regulations via federal and provincial Gazettes
Regulations and legal registers cover both national and provincial EH&S topics
RegScan also publishes the Canada Gazette and all provincial gazettes (includes all topics, not just EH&S)
Quebec regulatory content published in French and English
Mexico
Full-text regulations (NOMS)
Environmental, Health, Safety and Transportation coverage
Available in both Spanish and English
Mexican state regulations

European Union

Full-text European Union (EU) HSE directives
European Community Environmental, Health & Safety
European Union Legal Register – Topical Audit Questions
Monitoring
Alerts and Change Management services notify our users when Regulatory Content changes.
Proactive monitoring
Proposed rules, notices and recently published final rules
Keyword queries
Customized alerts: users can customize alerts for notifications on their dashboards or e-mail inboxes
Content Access
RegScan's platform allows users access to an easy-to-use set of tools to make regulatory compliance easier for your business.
Applicability analysis
Fully searchable
Topical areas include Air, Water, Waste, Hazardous Substances, Transportation, and more!
Requirements, audit questions, and guide notes
Multiple output formats
Customizable profiles
To learn more about RegScan's regulatory content, sign-up for a free demonstration. The team at RegScan will show you how our services can help you stay up-to-date on your EHS compliance obligations.